Study in the USA: Benefits Of Studying in USA
Studying abroad is a life-changing experience that opens up a world of opportunities for students. Among the numerous countries that attract international students, the United States stands out as one of the most preferred destinations. With its top-tier universities, diverse academic programs, cultural richness, and extensive research opportunities, study in the USA offers a unique and unparalleled educational experience. In this article, we will delve into five compelling reasons why studying in the USA is the best choice for aspiring students.
The USA offers students unique academic experiences and rewarding career development opportunities, which makes it an ideal destination for international students. By study in the USA, you will develop advanced English language skills as well as valuable intercultural experience. As a result, you will be able to demonstrate your expertise in a system of higher education that is among the best in the world, providing access to state-of-the-art technology and research. There are many reasons why international students choose to study in the USA: its quality education, unique curriculum, open multicultural environment, and abundance of opportunities. 
Why Study in the USA?
Study in the USA offers many benefits for international students, including access to some of the world's most prestigious universities. Furthermore, due to the large number of students from foreign countries study in the United States, you will have the opportunity to meet students from all over the world. Over 1 million international students attend US universities, making it a leading provider of higher education. Here are the major reasons to why study in the USA:
Universities in the United States are nationally and internationally ranked and recognized.

Excellent employment rates and opportunities.

A wide range of courses and universities are available.

There are many landscape opportunities in several states.

An environment that is culturally rich.
Study Abroad In the USA For International Students
Among the most common questions asked by students who wish to study abroad is, "why study in the USA?". For any international student, the United States has much to offer: one of the world's most prestigious and top-ranked universities, charming cities and natural parks, cultural diversity, history, and a very multicultural population.
Here are some of the most compelling benefits of studying in USA:
Study At Some Of The World's Top Schools
There is no doubt that the American education system is renowned throughout the world for its high academic standards. In fact, 26 US universities are ranked among the top 100 universities in the world by the QS World University Rankings 2022. Additionally, you will have the opportunity to enjoy a great deal of hands-on learning at US universities even while pursuing an undergraduate degree. A variety of opportunities may be available to you during your undergraduate program, including research, clinical studies, and fieldwork. Professors will guide you along the way to ensure that you are gaining the skills you need.
Diversity In Programs
One of the significant benefits of study in the USA for international students is the variety of programs and courses available. It is possible to select from a wide range of schools in the United States, as well as countless fields of study and specializations.
Students interested in studying business have the option of choosing from many concentrations, including accounting, marketing, international business, management, business administration, and finance. A variety of other specializations are available at the undergraduate, graduate, and doctoral levels, as well. Many USA colleges and universities focus on broad educational principles, others emphasize practical, job-related skills, and still others specialize in the arts, social sciences or technology. As a result, you will have a wide variety of options to choose from regardless of what field you plan to study.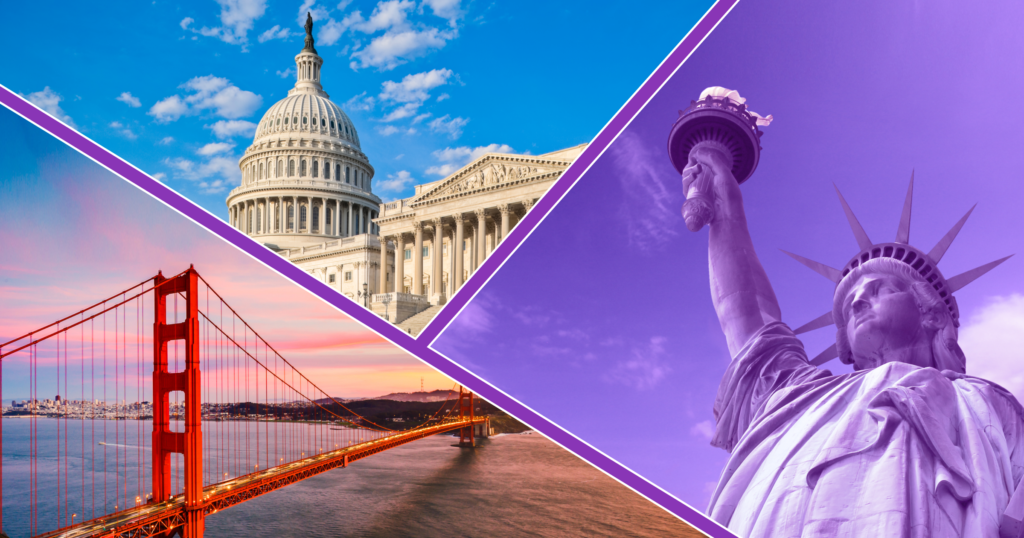 Customize Your Educational Experience
During your undergraduate studies in the US, you may choose from a wide range of subjects before deciding on a major at the end of your second year. Therefore, you will be able to broaden your educational experience by taking courses that are completely different from your main field of study.
With a graduate degree, you are usually able to customize your program with elective courses and combined degree options. You can opt for undecided or exploratory majors at the undergraduate level, change majors easily, add on a major/minor, or even design your own!
Experience American Campus Life
Among the top benefits of study in the USA will be the opportunity to experience American culture and campus life. There is no doubt that the USA is well known for its dynamic university campuses and vibrant college communities. Whether you are interested in college sports, music, drama, or volunteering, you can meet new people and make the most of your time in the USA.
Take Advantage Of Great International Student Support
Students who study in the USA universities have access to specialized resources designed to assist them in settling in and maximizing their study abroad experience. In many universities, international student offices are available to assist students in matters ranging from academics to English language skills to career development to classroom etiquette and culture. In general, most US universities offer excellent services to international students, and they are staffed by helpful and friendly individuals who want to assist them in their academic endeavors.
Gaining Valuable Life Skills
When you study in the United States, you do not only obtain a tangible degree or certificate. A person's experience reveals something about their character. Being a student and living in a diverse country like the United States is challenging. It requires courage and a positive attitude to succeed.
In some cases, these characteristics are more influential than your educational background. The opportunity to study in the United States especially will not only open you up to a variety of opportunities, but will also allow you to broaden your horizons.
As a result, we hope you have found the answer to your question – why study in the USA. All factors considered, it is safe to conclude that studying in the US will benefit you both professionally and personally. Students interested in pursuing higher education abroad will find the United States to be an exciting choice. To know more about the USA universities, get in touch with experts at Gateway International.