Benefits of Studying in Dubai?
Dubai is a vibrant city renowned for its top-tier universities that cater to students seeking an international academic experience. Immerse yourself in the remarkable diversity, indulge in a luxurious lifestyle, and benefit from the exceptional quality of education available. Dubai has evolved into a thriving hub for expatriates, tourists, and ambitious international students, all aspiring to excel in their chosen fields.
Explore the article to unravel why studying in Dubai is an unparalleled opportunity.
Embracing Diversity: A Gateway to Global Perspectives
Dubai is a melting pot of cultures, with people from various nationalities and backgrounds coming together. This multicultural environment creates a unique platform for students to interact with peers from diverse corners of the world. This exposure fosters an understanding of different cultures, traditions, and viewpoints. Students become global citizens with a broader perspective on international issues, preparing them to excel in an interconnected world.
Renowned Universities
Dubai houses a selection of exceptional universities in the Middle East, proudly securing positions within the top 500 of the prestigious QS World Rankings. Remarkably, three of these universities have earned a place in the top 50 in the Middle East region. To guarantee students receive the highest quality education, the university programs undergo regular evaluations by the UAE Ministry of Education and renowned international accrediting bodies.
Job Opportunities
Dubai stands proudly among the world's leading economies, marked by remarkable advancements in trade and tourism, fostering substantial socio-economic development and growth. As a result, students can expect abundant employment opportunities upon completing their studies.
Unsurprisingly, Dubai is the headquarters for several renowned global companies, such as Microsoft, Oracle, and HP. Studying in Dubai opens doors to building a lifelong career, leveraging the city's thriving business environment and prestigious industry presence.
A Diverse Culture
Dubai is a shining example of a global village, embracing citizens from more than 90 nations. This diverse amalgamation of ethnicities, cultures, and nationalities has shaped Dubai into a universal city, providing opportunities for everyone to embrace and enjoy their lives fully. The multicultural environment in Dubai facilitates the ease of meeting new people and forging friendships, making it an ideal setting for students to broaden their social horizons.
Safe Environment
Opting to study in Dubai is further justified by the city's secure environment. Dubai upholds a commendable level of safety and stability, diligently maintained by the law enforcement agencies operating within its boundaries. Whether students are native residents or expatriates, Dubai prioritizes ensuring everyone feels secure within the city. When compared to other countries in the Arab world, cities in the United Arab Emirates, including Dubai and Abu Dhabi, boast impressively low crime rates, rendering them exceptionally safe havens for students to reside and pursue their studies.
Exposure to Multilingualism
studying in Dubai's multicultural environment, exposure to various languages is common. Students often pick up basic conversational skills in different languages, which can be a valuable asset in a global career.
Celebrating Festivals and Traditions
Dubai's multicultural fabric means that students get to experience a multitude of festivals and traditions. From Diwali to Eid, Chinese New Year to Christmas, students are exposed to a plethora of celebrations. This firsthand experience of various cultural festivities enriches their lives and broadens their horizons.
Endless Possibilities
Dubai presents boundless possibilities for students, boasting a plethora of captivating attributes such as its rich cultural diversity, vibrant Arabic traditions, local lifestyle, picturesque beaches, exhilarating desert safaris, thriving business prospects, and much more.
Furthermore, upon completing your education at any esteemed college or university in Dubai, you are granted the privilege to remain in the country, harnessing the limitless opportunities that await you to forge a booming professional career.
Explore New Cultures and Experiences
Dubai distinguishes itself with its flourishing economy, abundant cultural heritage, contemporary designs, and hospitable culture. The city offers multiple captivating experiences and attractions, ensuring there is always something new to explore. Conversely, if you seek solace and relaxation during your leisure time, you can find idyllic destinations to unwind and embark on tranquil excursions.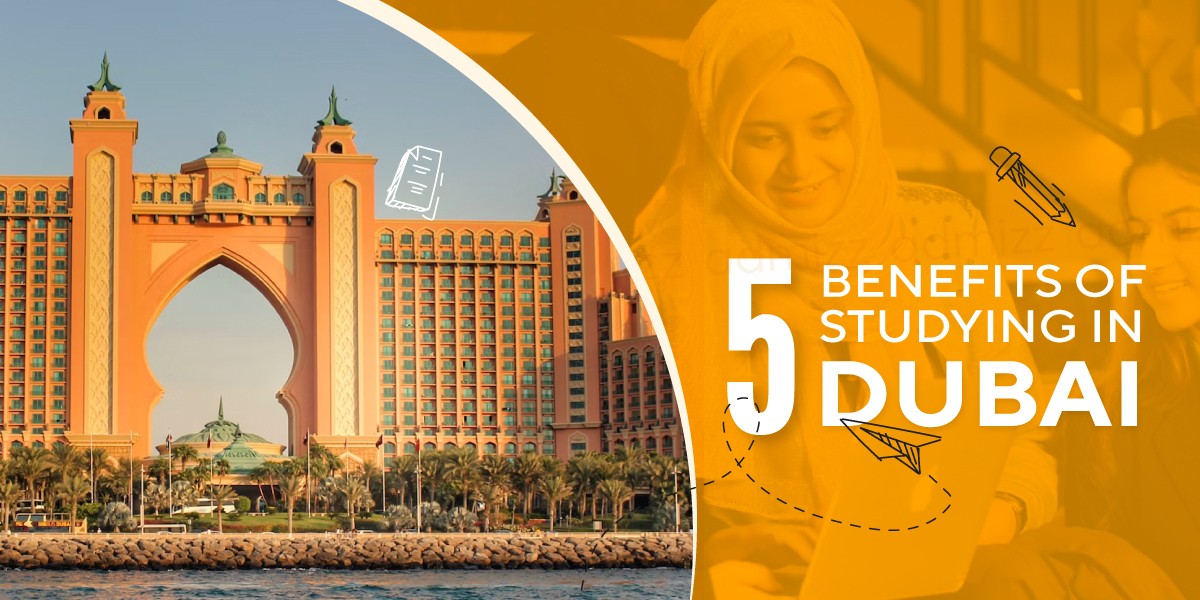 Affordable Living
 Cost-effective education system enables students to overcome the financial barriers often faced in their home countries, granting them the opportunity to pursue their goals. With tax-exempt policies, affordable tuition, accommodation, and a budget-friendly on-campus and off-campus lifestyle, students can study and thrive without financial constraints.
Amazing Off-Campus Life
studying in Dubai's international student community facilitates connections with individuals from diverse backgrounds. The city's universal atmosphere enhances the off-campus experience. Students can indulge in thrilling outdoor activities like skydiving, dune bashing, quad biking, trekking, hiking, and water sports. Additionally, with over 70 malls and traditional souks, shopping for personal favorites or souvenir hunting is a delightful pastime.
Conclusion
Studying in Dubai Multicultural environment fosters essential skills and competencies for students to excel in a globalized society, making it an ideal destination for transformative and enriching study abroad education.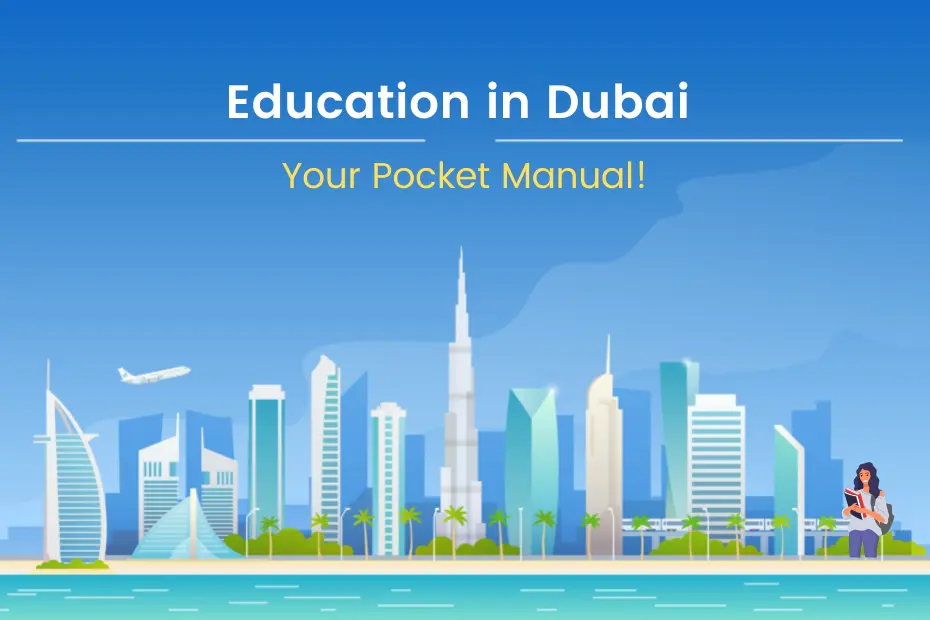 FAQs
Q1: How can studying in Dubai prepare me for a global career?
A: Dubai's multicultural environment equips you with cultural awareness and adaptability, traits valued by global employers.
Q2: What languages are commonly spoken in Dubai's universities?
A: English is the primary language of instruction, but you'll also find a diverse range of languages spoken among students.
Q3: Can I explore my own cultural identity while studying in Dubai?
A: Absolutely! while studying in Dubai celebrates cultural diversity and provides ample opportunities for you to connect with your own heritage.
Q4: How does studying in Dubai contribute to personal development?
A: Living in a multicultural environment challenges you to step out of your comfort zone, fostering personal growth and empowerment.
Q5: Are scholarships available for international students studying in Dubai?
A: Yes, many universities in Dubai offer scholarships to support international students in their educational journey.